What is Opentrad?
Opentrad is the leading open source automatic translation services platform. Opentrad helps and allows you to assume the costs derived from multilingualism management, saving time and money. In addition, because of its open source nature, it eliminates dependence on a single vendor and licensing costs.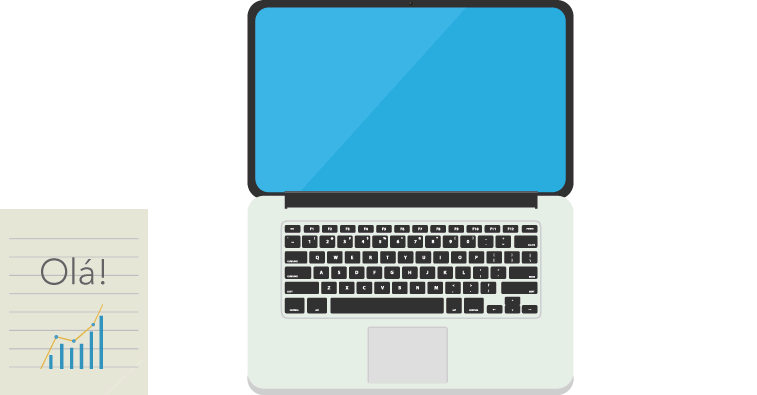 Having your customers speak other languages is no longer a problem
At a time of crisis and competitiveness as high as the current one, it is key to increase productivity and reduce costs. With Opentrad you will be able to save up to 80% of the costs derived from the translation and maintenance of your content, whatever your objective may be.
Generate documentation in different languages quickly.
Mantain your website in a wide variety of languages in real time.
Focus more on content development than on languages.
Internationalise your companies and administrations.
Communicate better with your customers.
Adapt better to local markets.
Ease of integration
Opentrad allows integration with any system and adapts to the needs of each client.
Suitable for organisations that handle a large volume of documents in different languages.
Quality and customisation
Opentrad is customisable and adapts to the specific terminology needs of each client. More and more companies and public organisations are choosing to use our system because of its linguistic quality.
Speed of translation
Opentrad translates texts, documents, web pages, etc. immediately.
Large communication companies rely on this system that allows them to maintain multilingual versions in just one click.
No licenses
Opentrad enables optimisation of investment in technologies.
Costs are derived from consulting, customisation and adaptation of the system to the particular needs of the client.
What are you waiting for to test Opentrad?
Recommendations for use
Correct the original text before translating.
An automatic translator is not a proofreader, so errors in the original text will affect its performance. For example, if we translate the phrase "el tendria la libertad" we will get as a result "the *tendria the freedom", since "él" (pronoun) and "tendría" (verb) are accented words in Spanish and the translator identified, respectively, as an article ("él" without accent) and as an unknown word.
Use short and simple sentences.
Short and simple sentences favour correct translations, as it is easier to avoid possible ambiguities. An ambiguous text will result in an ambiguous translation.
Careful with punctuation and syntax.
It is advisable to take care of both punctuation and syntax, which are fundamental elements for the understanding of what you want to express and for its correct transmission.
Avoid colloquial and idiomatic expressions.
It is advisable to avoid colloquial and idiomatic expressions that may cause confusion and make it difficult for the translator/reader to understand and, at the same time, cause errors in the translation.
Revise the translation.
The revision of the translation is essential, since automated processes impoverish the language.
New languages
Opentrad currently has over 20 stable language pairs developed by both the Opentrad consortium and the development community. Below is a sample:
Spanish-Catalan
Spanish-Romanian
French-Catalan
Occitan-Catalan
English-Galician
Occitan-Spanish
Spanish-Portuguese
English-Catalan
English-Spanish
English-Esperanto
Spanish-Galician
French-Spanish
Esperanto-Spanish
Welsh-English
Breton-French
Esperanto-Catalan
Portuguese-Catalan
Portuguese-Galician
Spanish-Basque
Norwegian Nynorsk-Norwegian Bokmål